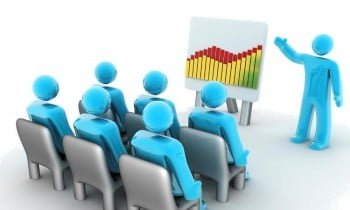 TELECOMMUNICATION TERMINOLOGY – Below you will find explanations for some of the common terminologies used in Telecommunications. This is by no means a complete list. If you encounter a term you do not understand, you can do an Internet Search or you can join our discussions on Facebook to get a proper definition.
ADSL – Asynchronous Digital Subscriber Line refers to the equipment and line used to send digital information via copper wire or fibre optic cable.  Asynchronous indicates that the speed that data can be transmitted and received via the line differs.  Normally downloads are much faster than uploads.  The rental of a line and equipment is not enough for Internet access as the services of an Internet Service Provider should additionally be obtained.  Also see DSL and SDSL.
CDR – Call Detail Records are computer logs or records produced by a telephone exchange containing details of phone calls that passed through it and includes details about the originator, destination, date and time.
DHCP – Dynamic Host Configuration Protocol is an automatic configuration protocol used on IP networks to allocate IP addresses.  Computers that are connected to non-DHCP equipped IP networks must be configured before they can communicate with other computers on the network.
DNS – Domain Name Servers translates domain names meaningful to humans into the numerical identifiers associated with networking equipment for the purpose of locating and addressing these devices worldwide.
DSL – Digital Subscriber Line refers to a line that carries digital or computer data in contrast to older analogue data technologies, which was widely used before the digital era.  Also see ADSL and SDSL.
FXS – Foreign Exchange Station (Telephone Service) is a telephone interface that supplies battery power, provides dial tone, and generates ringing voltage.  A FXS interface detects when the terminating device (telephone) goes on-hook or off-hook, and can send and receive voice signals.
FXO – A Foreign Exchange Office (Telephone Device) is any device that, from the point of view of a telephone exchange, appears to be a regular telephone such as an analogue modem, telephone or fax machine.  As such, it should be able to accept ringing signals, go on-hook and off-hook, and send and receive voice frequency signals.  FXO interfaces are also available for computers and networking equipment, to allow these to interact directly with Plain Old Telephone Service (POTS) systems.  These are commonly found in devices acting as gateways between local Voice over Internet Protocol (VoIP) systems and the Public Switched Telephone Network (PSTN).
ISP – Internet Service Provider refers to a company that provides Internet services, which normally includes access to the Internet.
LAN – Local Area Network is the part of a computer network that you or your company control like the network at your office or home.
NAT – Network Address Translation is the process of modifying IP address information in IP packet headers while in transit across a traffic routing device.  Computers on a Local Area Network behind a Network Address Translation firewall cannot be accessed from the Internet unless the computer request information from the Internet.
PABX – Private Automatic Branch Exchange is a privately owned automatic telephone exchange that serves a particular business or office.  It does not require human intervention to accomplish switching as extensions or internal numbers can be dialled directly.  Many companies however provide human assistance or an automated menu system to find an appropriate internal department.
PBX – Private Branch Exchange is a telephone exchange that serves a particular business or office, as opposed to one that is a common carrier or telephone company for many businesses or the general public.
POTS – Plain Old Telephone Service refers to the common two-wire interface used in most homes. This is cheap and effective, and allows almost any standard phone to be used as an extension.
PSTN – Public Switching Telecommunication Network is a public telephone exchange serving many companies and individuals. It is used for switching telephone calls to remote dialled destinations.
RFC – Request for Comments is an Internet Engineering Task Force memorandum on Internet standards and protocols.
RTP – Real-time Transport Protocol is a standardized packet format for delivering audio and video over IP networks. Real-time Transport Protocol is used extensively in communication and entertainment systems that involve streaming media, such as telephony, video teleconference applications and web-based push-to-talk features. It is one of the technical foundations of Voice over IP and is often used in conjunction with a signalling protocol which assists in setting up connections across the network.
SDSL – Synchronous Digital Subscriber Line refers to the equipment and line used to send digital information via copper wire or fibre optic cable.  Synchronous indicates that the speeds that data can be transmitted and received via the line are equivalent or roughly the same.  Also see DSL and ADSL.
SIP – Session Initiation Protocol is an Internet Engineering Task Force defined signalling protocol widely used for controlling communication sessions such as voice and video calls over Internet Protocol (IP).  The protocol can be used for creating, modifying and terminating two-party (unicast) or multiparty (multicast) sessions consisting of one or several media streams.
USB – Universal Serial Bus refers to a connector port on a computer where other peripherals like a memory stick or a modem can connect to the computer.
ViBE – Voice and internet Bandwidth Enhancer is a bandwidth enhancement technology, designed to boost the performance and quality of internet and WAN connections. In addition, ViBE enhances IP-voice services, delivering superior call quality with up to 5-fold increases in call capacity.
VoIP – Voice over Internet Protocol is the language or set of controls used by computers to send and receive voice messages via a data network.
WAN – Wide Area Network is the part of a computer network that you do not control like the Internet or your Internet Service Provider's network.